I'm so busy with stuff, I find no time to blog (yeah right ;-)
Anyways, here's a list of stuff I did last couple of weeks. I'll update it later on.
16 Sep - production of
Reaganesk
. The music is starting to shine. Album should be finished soon.
17 Sep - gig with
Moon About
in Zwolle for
KCO
. Posh artmanagement people. Bit boring (a bit?!) Though I did like the jam with one of their colleagues at the end of the night.
18 Sep - gig with Moon About in shoppingmall of Almere, through new booking agency
ITB
. This is promising, we could get a lot more wel paid gigs from them.
21 Sep - gig with Salsa Verde in The Hague, for our Minister of Finance
Gerrit Zalm
. The best gig I ever did with this latin band.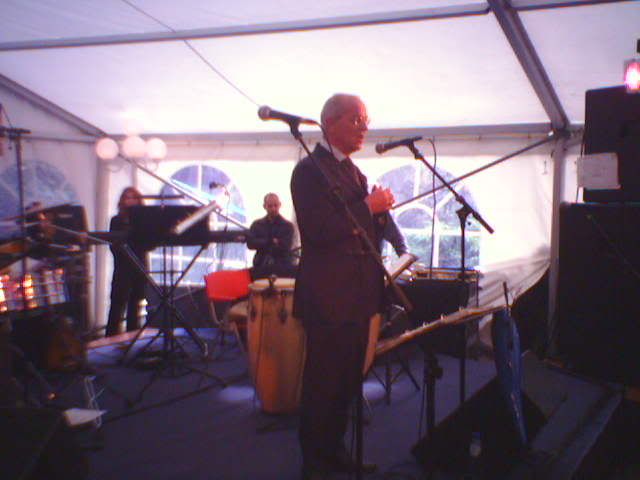 26 Sep - gig with Come Again in Nijmegen, in a local pub. Yeah, I do that too if I don't have anything else... and I like it!
28 and 29 Sep - working for
Sarah Brightman
. Who the fuck is...? None of my colleagues even knew who she was, yet she is able to fill up the
HMH venue
twice. After work, when I went for a Guinness in my local pub I got to talk to a Nigerian guy. And he happened to know her! 12 points for Nigeria...
30 Sep - working for
Avril Lavigne
. I'm getting late for work so I gotta go...