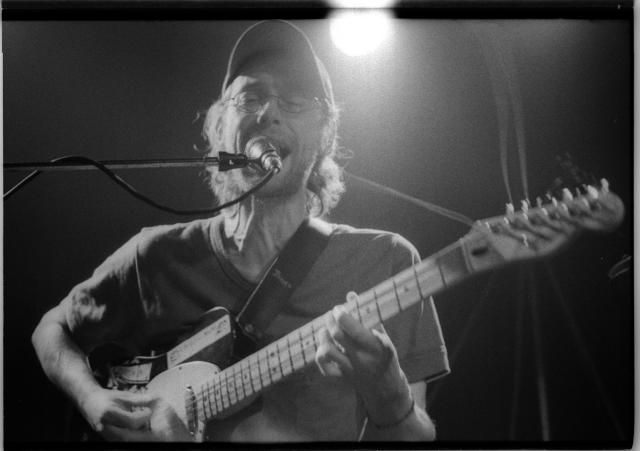 Last k-tsjoem night in
Paradiso
was again excellent. It also featured
Ottoboy
, the one man trashband. He hails from Enschede in the east of the Netherlands. Playing both drums and guitar in the same time, he makes a one man trashrock show. It's really intense, resembling The White Stripes but better still The Black Keys. But who here knows the Keys anyway?
His working method fits well with
[drga-drga]
. He makes a song a day, and records them by himself without going to a professional studio. That's the way we like it. So asked him and he decided to join the club. I don't know yet exactly what it means, but we'll find out. He tends to make cds in limited amounts, and that's what we like to do as well. We have a printer just for small amounts of cds.
The show of Ottoboy was very good, by the way. He remains himself, even if something goes wrong with the sound. And he plays like he's haunted with the blues. Very undutch. I was really excited to hear afterwards from him that he's probably going to play on the interesting
Crossing Border
festival too. The festival is trimming down, so only the most important acts are allowed to play. The Crossing Border festival wants to explore the fusion between literature and Rock&Roll.