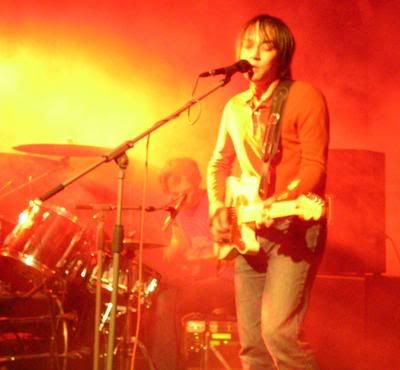 I just came home from my first day at
EKKO
. I'm going to be a sound engineer there.
The Album Leaf
and
The Helio Sequence
were my test rabbits. I think I did alright. My colleagues were happy and above all, the bands were happy with the sound on stage. Although the singer of The Helio Sequence could not hear his vocals... This was due to the volume of his guitar amps on stage. He later told me they were not his own, and he didn't know what to expect.
Next up will be
Ben Christophers
with
J Perkin
(Solo). I'm looking forward to it!
Although I enjoyed The Album Leaf, I particularly liked The Helio Sequence. More of a Rock & Roll feel, with just a guitarist and a drummer. They had some loops running along with them. But the drummer... fantastic! Jon Bonham has resurrected! And he quit drinking... ;-)
You can read a review of the show at VPRO's
3voor12/utrecht
.