After my vacation in Barcelona on July 30, I immediately had to play in Haaksbergen with Come Again, the biggest accoustic duo of the Netherlands. It consists of 3 people. What's worse, we even had a fourth guest member playing the accordeon.
I was still in the BCN vibe, so I took my small derbouka with me. I wanted to jam, all night long! Of course that didn't happen. Dutch people are not as easy with music as Barcelonese citizens...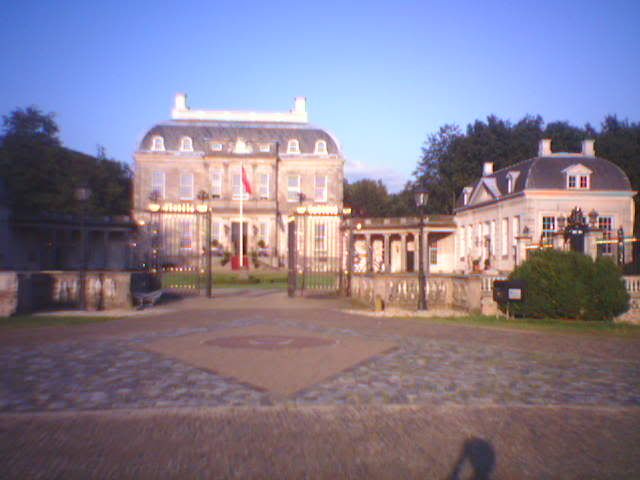 Two weeks later I had a wedding gig in a beautiful castle. The weather was that good, that everybody was sitting outside in the giant garden. More like a park, really. So we started to play outside, breaking string after string. Must have something to do with trying to play louder, or something.
When the bride and groom were gone, we played some more songs outside for a selected group of desperate partypeople. Me included... We could have stopped but the atmosphere was too good. One of the waiters wanted to hear Alabama Song again, so we made sure he heard that too. Somehow I have the feeling that we are one of the last bands on earth that play with their hearts instead of their wallets only.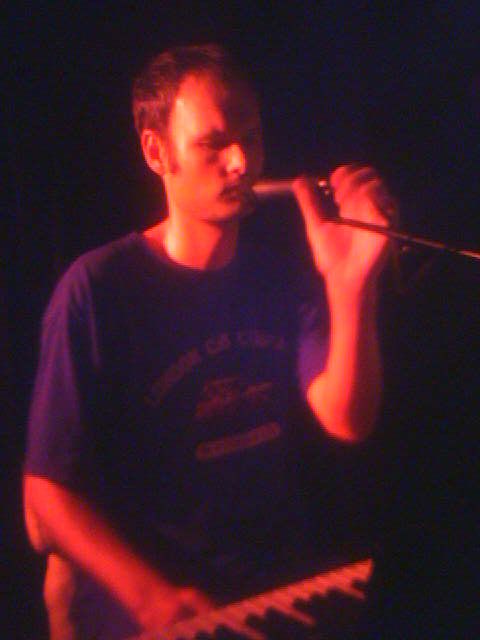 The day before yesterday me and
Carmenkata
played with Robin Block again. It was our second gig with the aspiring poet, and it went really well. We played on a poetry festival in Groningen, called
Uit Het Totaal
. The lineup of the festival was really good.
Dichters uit Epibreren
and
Meindert Talma
delivered great performances as well. When I used to organize a monthly Full Moon festival in Atak together with Gert Gering, I programmed both Meindert Talma and Epibreren as well. And that was 9 years ago, when especially Meindert Talma was a nobody :-) I'm a very big fan of Meindert.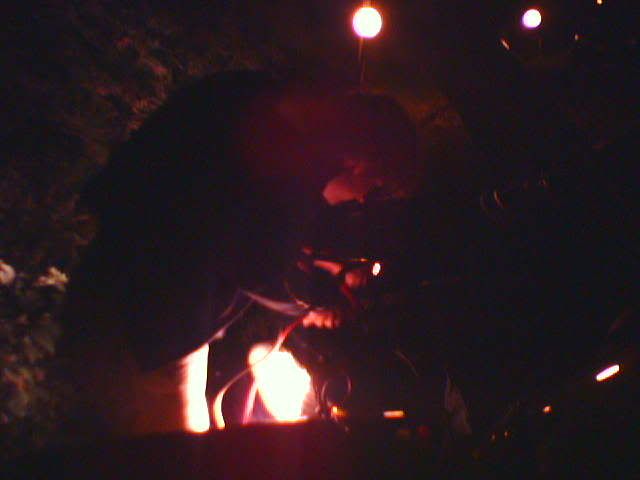 Yesterday I had a covers gig again, with Come Again. This time we were playing for some heavily Reformed Christians. That meant that we were not allowed to play some songs with alleged blasphemic content. Of course they were only interested in the Dutch blasphemies, because these kind of people don't speak any other language than Dutch. So 'Losing my religion' was no problem... ;-)
It's hard, though. Even the young people in the audience didn't get it. They kept on asking for songs like 'Verdomd Alleen' (Damned Alone, in english). And I was asking our guitarist through the mike if he could play 'Stairway to Heaven'. Oops...
When we went back to our cars after the show, it turned out I forgot to turn off the lights of Banana, my car. There was no life left in her. We tried to run her downhill, but that didn't work :-( In the end we had to load up her battery, and that worked. Phew... I was really sweating there. I mean, we were in the middle of nowhere...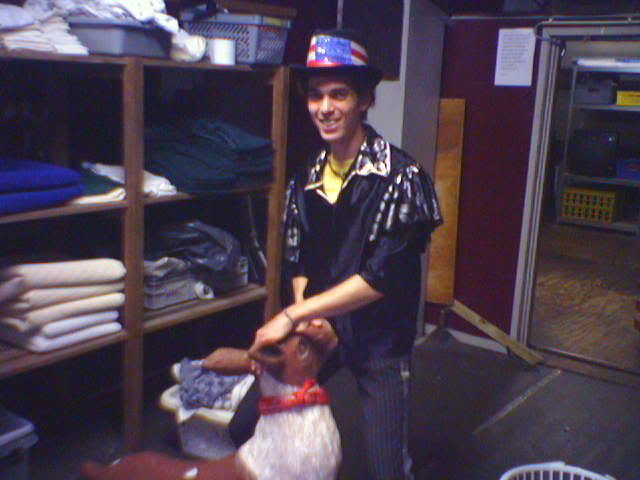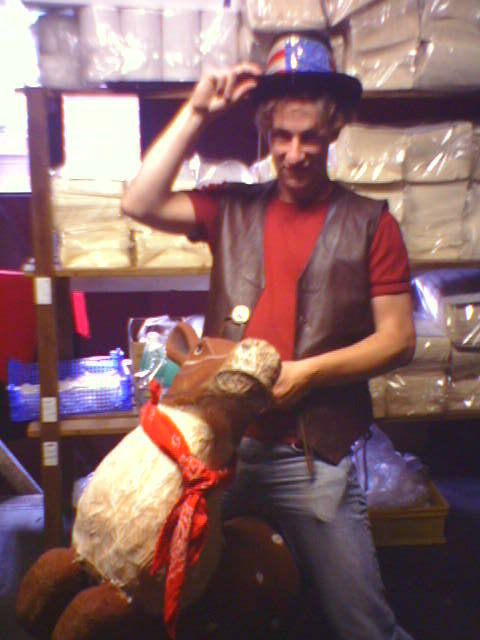 We normally have some fun backstage. This time it was like a children's dream: they had stageprops everywhere!