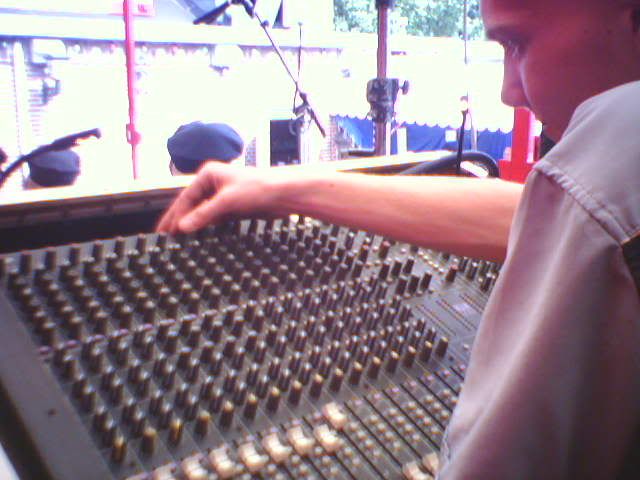 Last weekend I got my first experiences mixing live music. Most of the stuff was fairly easy, consisting of
Shanty
choirs. Don't worry, I didn't know what they were either.Some of them were good, some of them really bad. But it's easy work. And the weather was too good to complain, since I was outside all day...
The repertoire was rather limited. How many times did I hear the shanty of the liquor vessel that went down? 5 times? But after the first day of shanty choirs, I had the opportunity to mix a very good blues band. They brought a Lesley cabinet with them. Boy, that band sounded
good
.
Anyways, this weekend gave me a lot of confidence in my live mixing skills. I don't feel comfortable yet, but at least I know I can pull it off.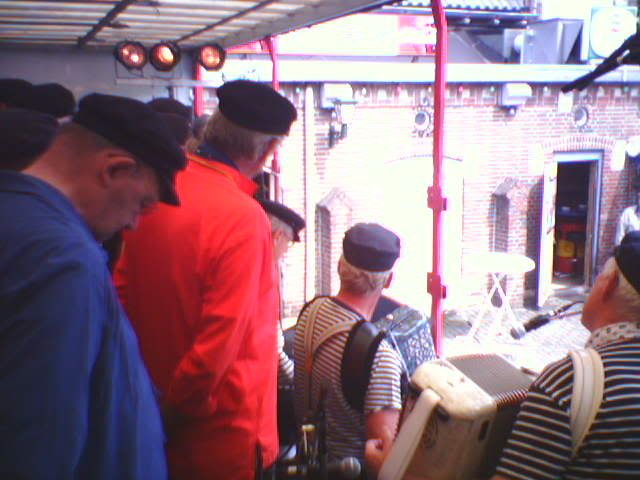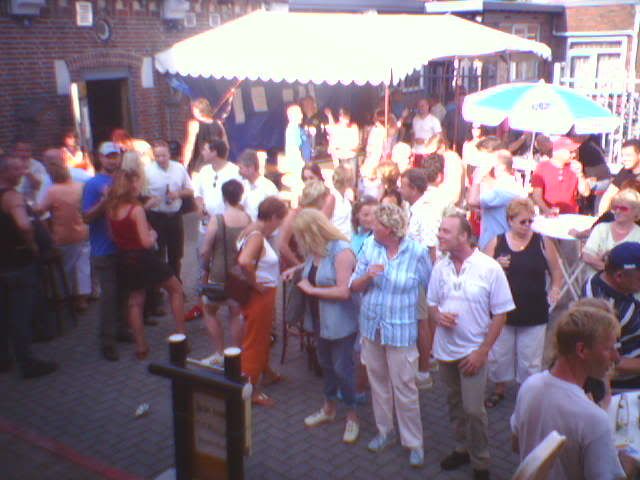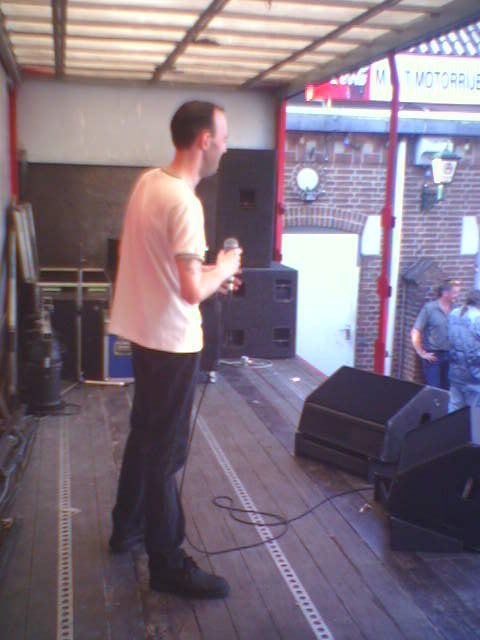 A shanty choir; White trash listening to the lone tape act; The lone tape act